Ford recently presented its latest offering in the compact segment, the new Focus. The Focus is widely known for its excellent driving characteristics, solid design, and German build quality. After a short test drive in the new Focus, these values still stand. However, Ford also made sure the car has all the modern kit competitors have, making the car ready for the next few years.
Our vehicle was a beautiful blue 1.0l EcoBoost ST-Line, sporting 125hp from its three cylinder petrol engine. That engine is mated to a decent six speed manual. The car offers enough punch for your everyday commute, more so than par example the 110hp PureTech engines in Peugeot and Citroen cars. It's easy to see why this particular EcoBoost has won prizes; it's economical, well-performing, and free from vibrations or other three-cylinder issues.
Still, if you're more of an enthousiast driver and willing to use Ford's excellent chassis and suspension setup to its fullest, opt for the more powerful 1.5 litre EcoBoost engines. They still got three cylinders, but offer 150 or 182 horsepower for an even better experience. Currently, in some markets the 150 is only available with an automatic, making it more expensive to buy than the 182 with a manual. We expect Ford to offer both options with both transmissions in the near future. The 1.5l is the also the best option if your commute or general car driving involves frequent Autobahn use, since the 1.0L lacks when accelerating from 80-120kph in fifth or sixth gear.
The updated interior now features better ergonomics and higher quality materials. Still; both ergonomics (for example; small A/C controls) and overall feel of quality (lower parts of dash and door cards) aren't best in class. Cars like the VW Golf VII and the new Mercedes A-class are doing better jobs in these departments. Still, it compares nicely to other non-premium offerings like the Renault Megane, Opel Astra, and Kia Ceed. Ford earns points for the very robust leather-wrapped steering wheel, which is even thicker in ST-line trim. The position of the infotainment screen and the readability is also a plus, but the unit itself looks a bit cheap and so do the menus and the font of the Sync 3 system.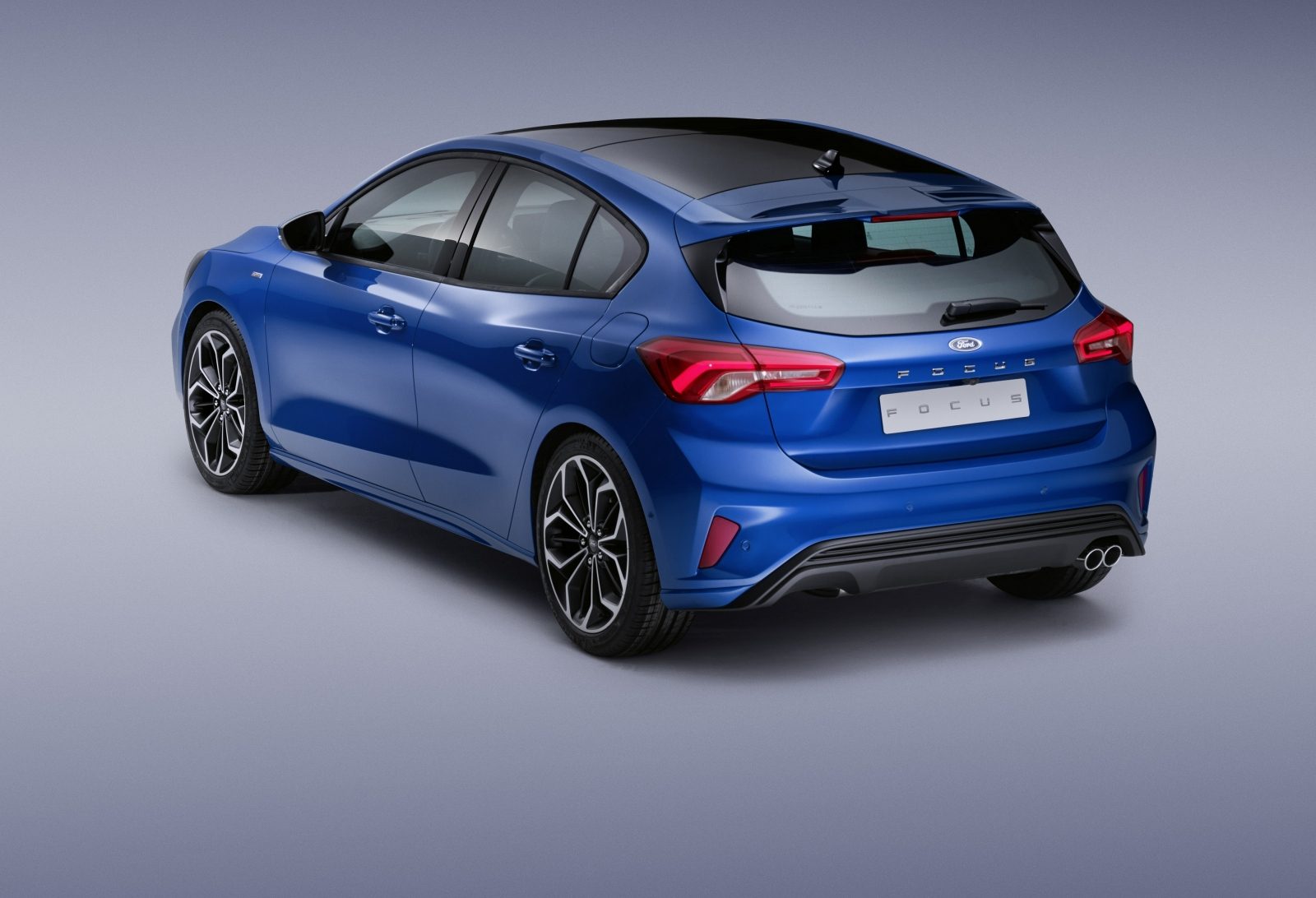 Where the new Focus really excels in comparison with its competitors is the MSRP Ford gave to the new car. You can get your hands on a brand new one from around 22,000 EUR (depending on market). However, the 1.5 ecoboost with 182hp in ST-Line is also still available for under 30 grand. When one considers the good standard kit that comes with the ST-line, it is simply a very attractive offering.
TL/DR:
+ handling                                                                                                                                                + price                                                                                                                                                       + MPG
— material quality                                                                                                                                  — Sync III infotainment                                                                                                                        — Generic styling