Peugeot shocked the automotive community today by presenting its new supermini, the 208, like it was nothing new or important at all. But the amount of press coverage shows that journalists all over the world consider Peugeot's announcement something more: the launch of the first 'real' affordable electric car for the masses.
Normally car brands like to scrape as much press coverage as possible by bringing about numerous teasers, video's, and bits of information over the longest period of time possible when launching a new model. But not Peugeot. Last weekend already saw the main pictures of the car leaked; and now Peugeot decided to just blast it all out.
While the new 208 is an interesting car in itself, sporting a brand new design, innovative interior, and new powertrains, most attention goes towards the all-electric variant. Of course, car makers nowadays boast all the time about their future electric models, but only very few of them actually come with production ready cars which will arrive to market only a couple of months later. Peugeot does exactly that.
The powertrain in itself is not really new though, since we already know it from the DS 3 Crossback E-tense. However, that car did not arrive yet and is supposed to be a lot more expensive (being both a crossover instead of a hatchback and being from a premium brand instead of a volume brand). The numbers? 136 hp, 260 Nm, 50 Kw, acceleration from 0-100 km/h in 8.1 seconds, and a suggested WLTP range of 340 kilometres. These figures show two things. The battery pack itself seems very impressive, sporting the same size as the future Tesla Model 3 Standard Range (SR), but also 100 Kw DC charging and a 3 phase 11kw AC charger. On the other hand, it seems Peugeot cut the cost by using a relatively weak electric motor. 8.1 seconds is not fast at all for an EV (I'd even dare to call it underwhelming), my former Peugeot 206 GTI (2003, 2.0L petrol, also 136 hp) did about the same numbers with 70 Nm less torque and an old fashioned 5 speed manual. Since rumour has it the new E-208 is also destined to succeed the sporty 208 GTi our guess is Peugeot is still hiding a more powerful motor for the future. For that car we'd aim at 170-180 hp and acceleration below 6.5 seconds (which is possible, just look at the BMW i3s and future E-Mini powertrain).
Of course, we're all very excited about this new model. We've known it would be coming for a long time but it's still exciting to see Peugeot unveil it at the same time as the regular new 208 and also shipping it to Geneva for the upcoming motorshow. The success of the car, and also our continued enthousiasm, however largely depends on the price tag Peugeot decides to stick to it. If Peugeot is aiming for a decent profit margin it'll probably arrive around €33k. They can ask that amount, because it is the same price point as the Renault Zoe which now seems a lesser car in every aspect. And; there are no competitors undercutting that price at this moment. The upcoming E-Mini will be more expensive as a premium offering, and Volkswagen's ID-range is still far from market.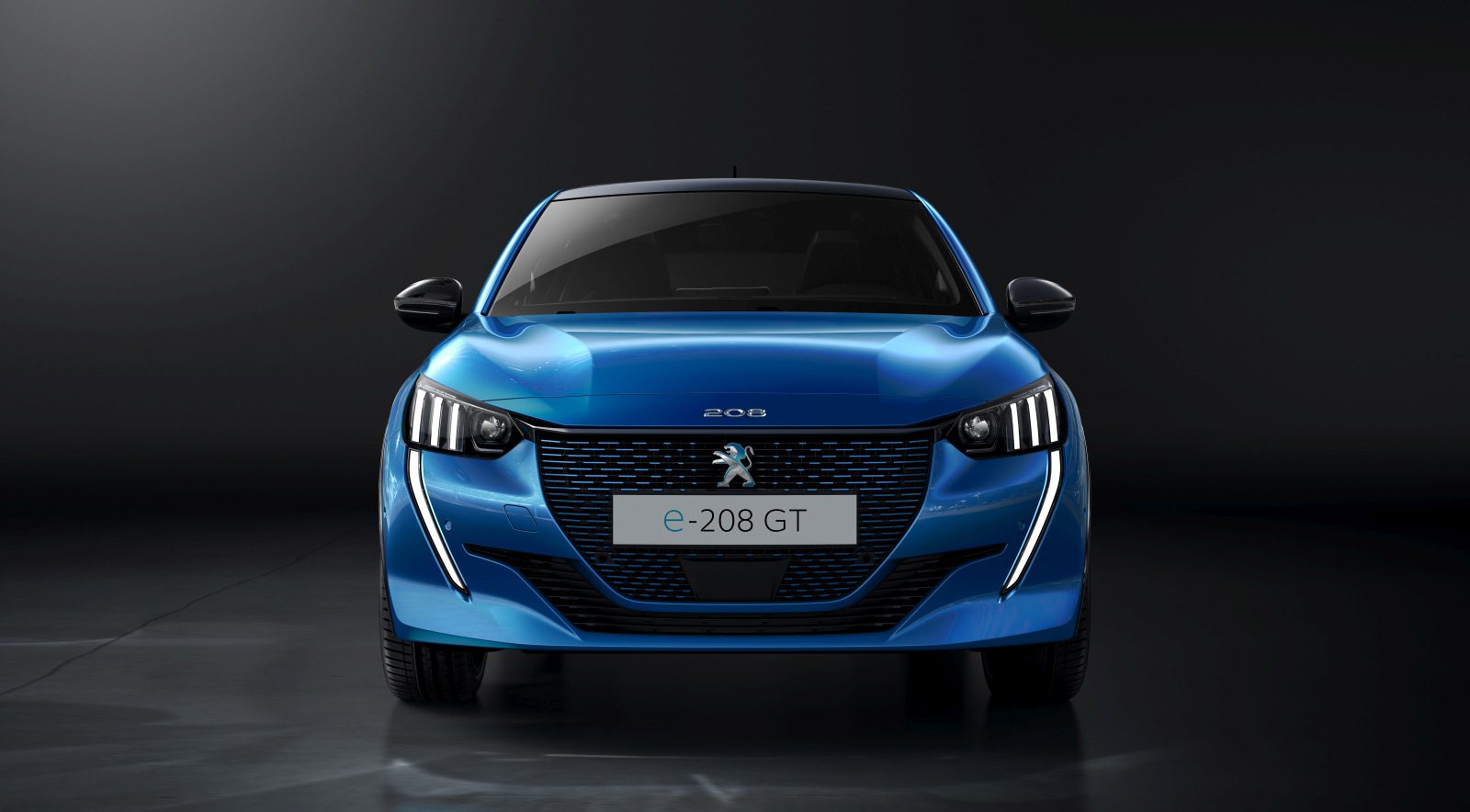 We'd love it if Peugeot decides to go for a 'disruptive strategy' and offer the 208 Electric for €25k in base trim. That would truly break open the market, and challenge the upcoming competition the the fullest. It'd also earn Peugeot valuable points for catapulting its very popular supermini model strong in the EV-era.